Old stuff from the Dutch Heavy transport scene.


Again old images of the old FTF of formerly "STOOF".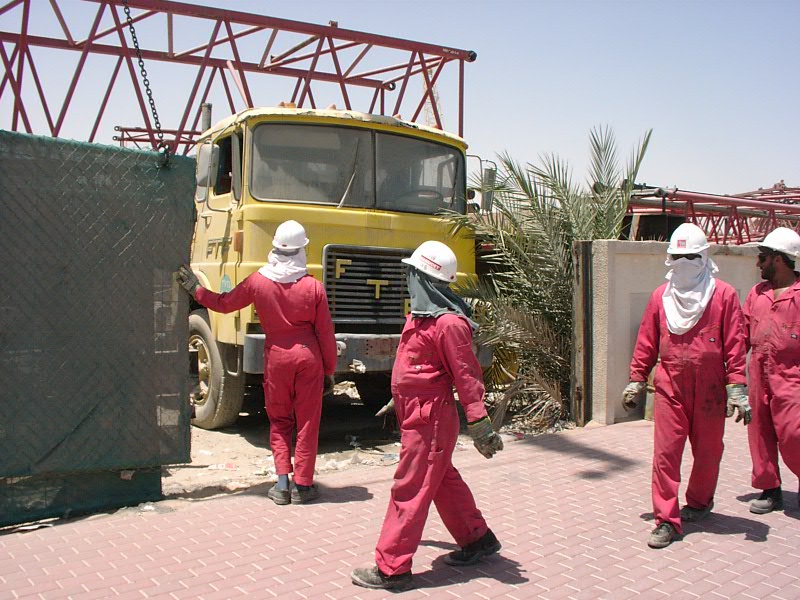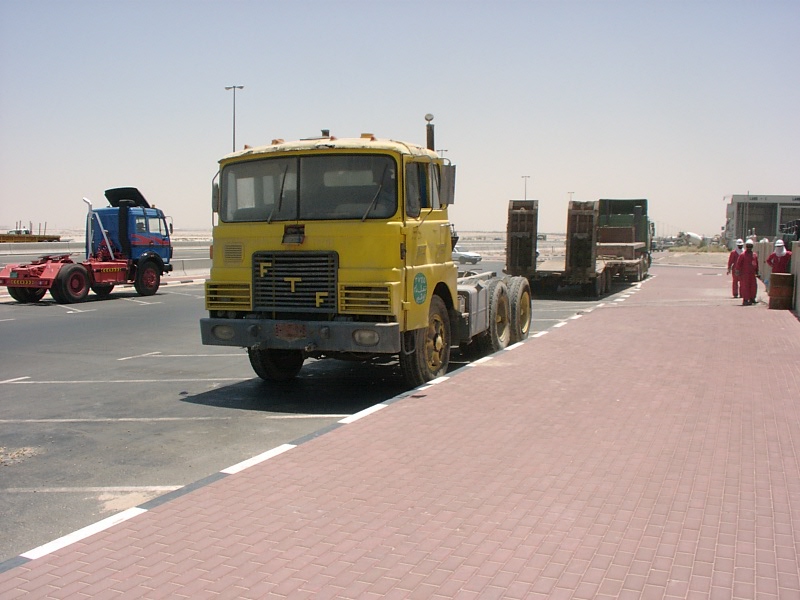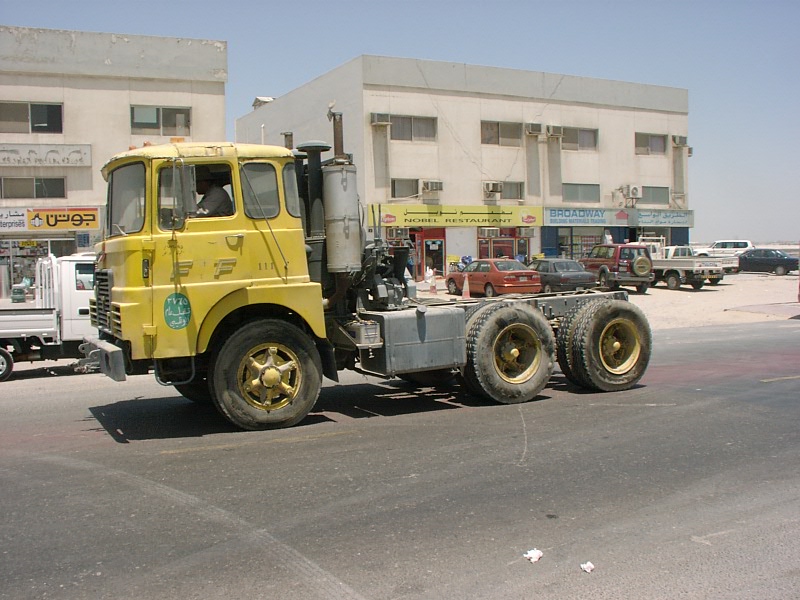 The truck are property of "Geoff Makinson" and he has the truck expired 7 years completly restored.
Visit his webside here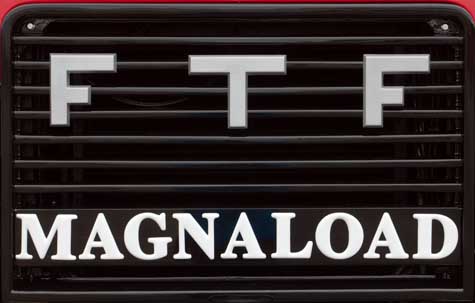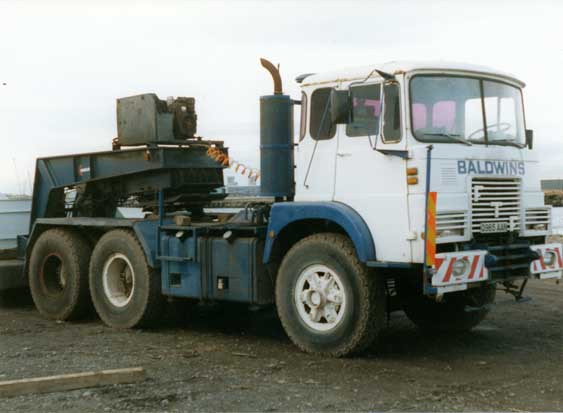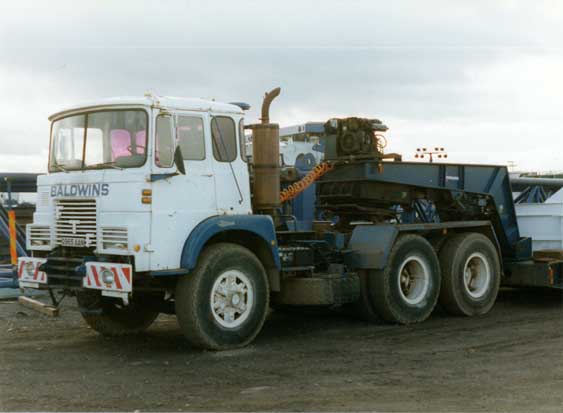 More than 7 year work all free hours he spent to transfer the old Baldwin`s unit into the "MAGNALOAD"unit now.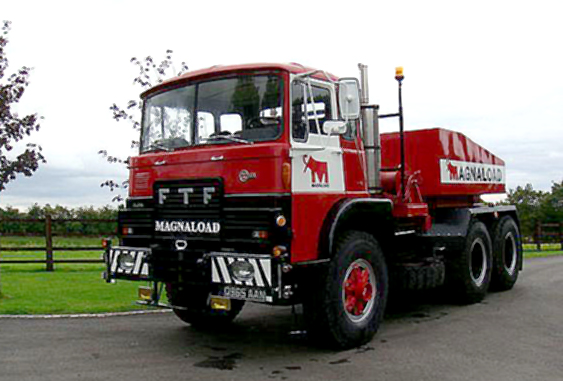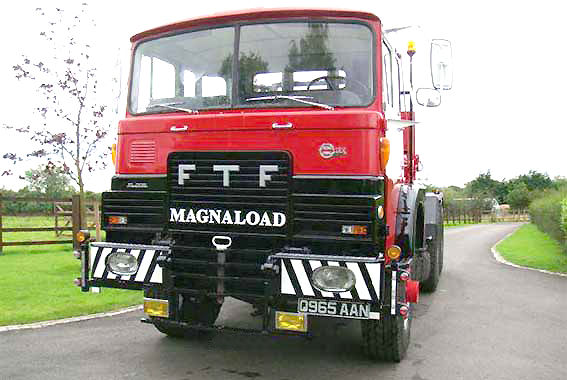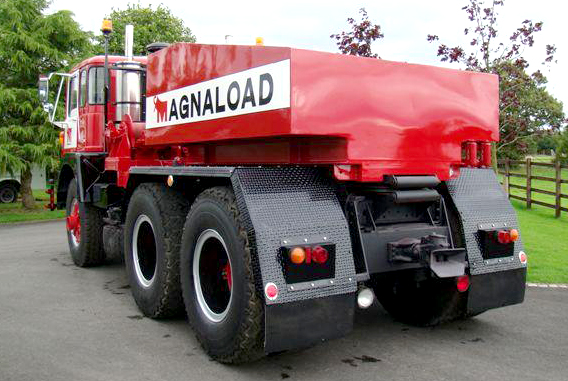 New from Colombia.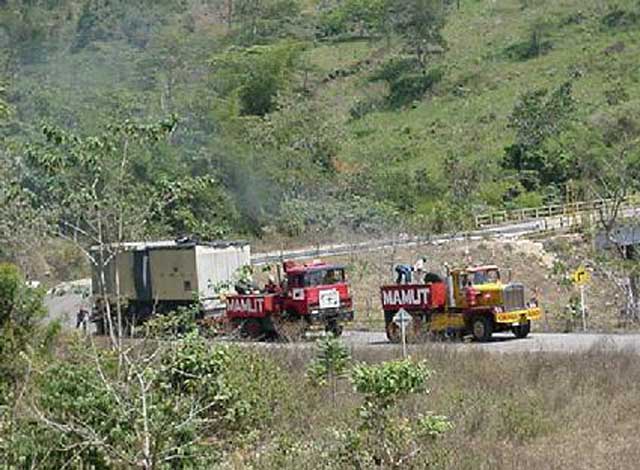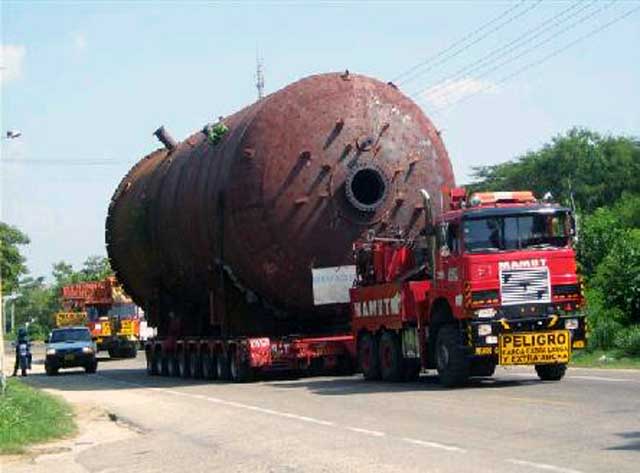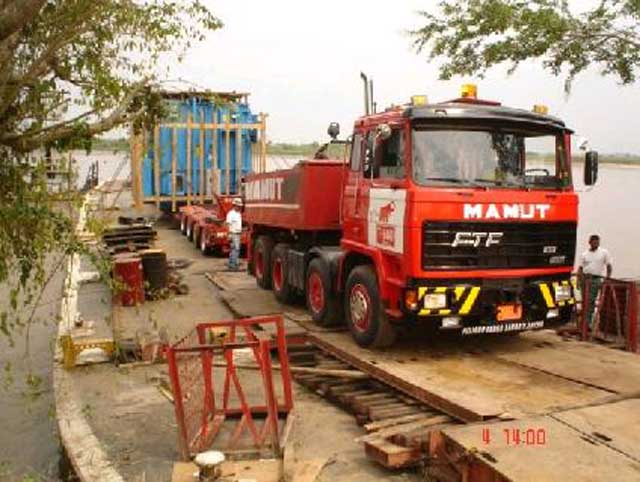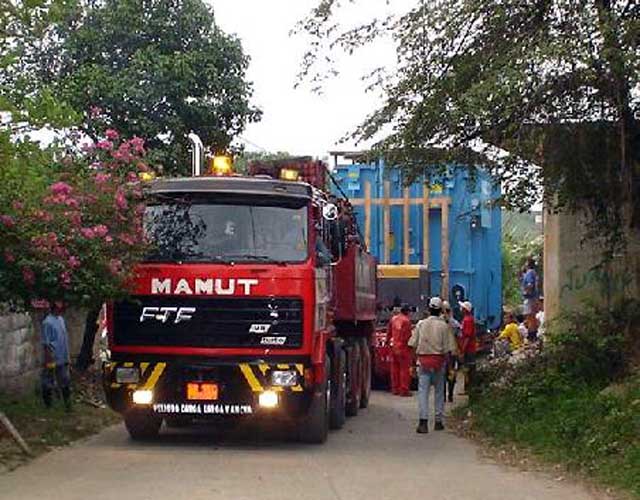 New life for ex "ECT" Truck.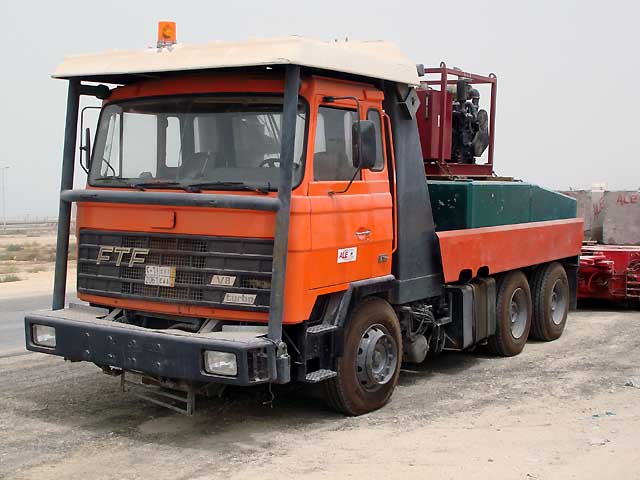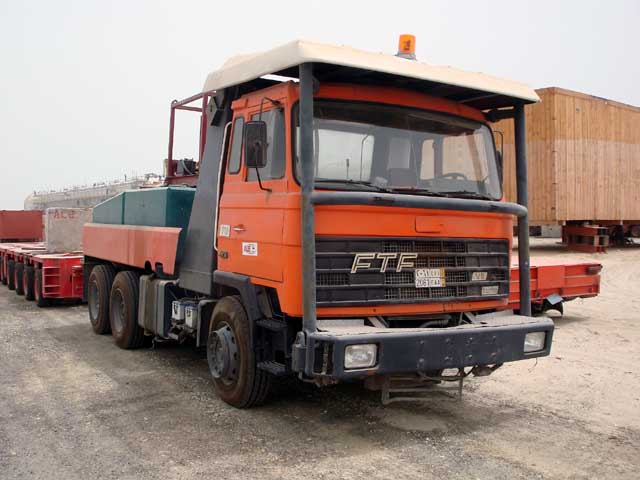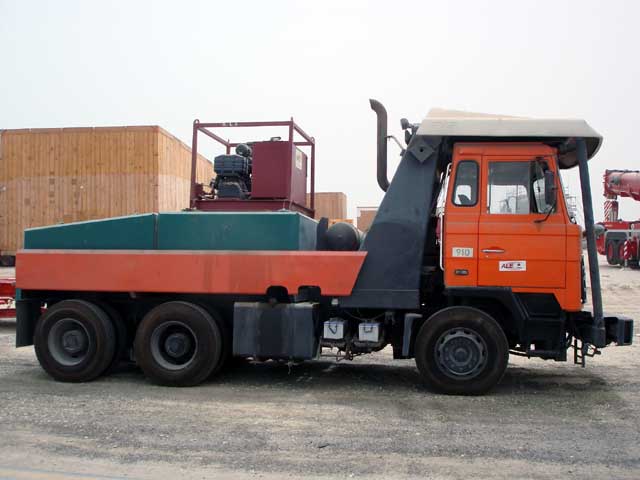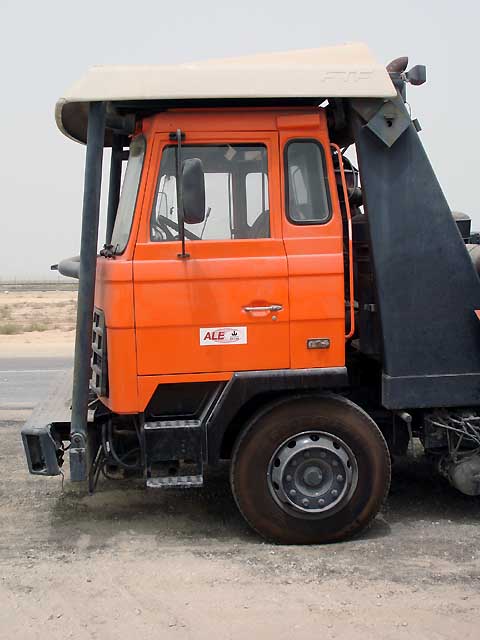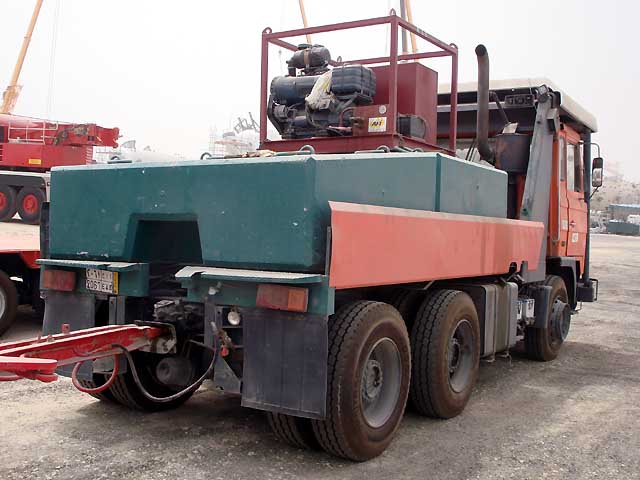 After many years of hard work in the port of Rotterdam at the ECT container terminal this truck has a second life for heavy transport company "ALE" in Saudi.



Stoof a generation back.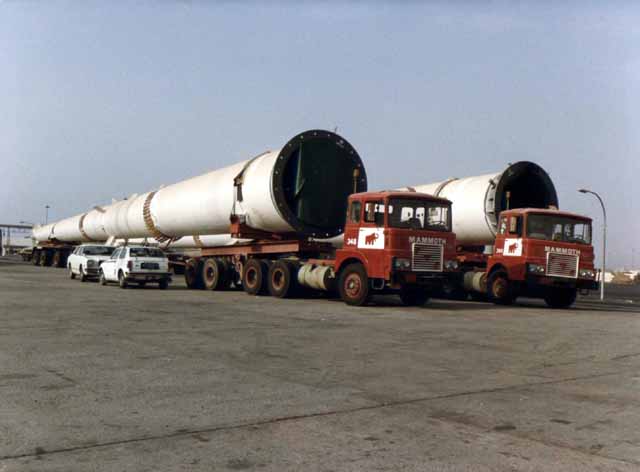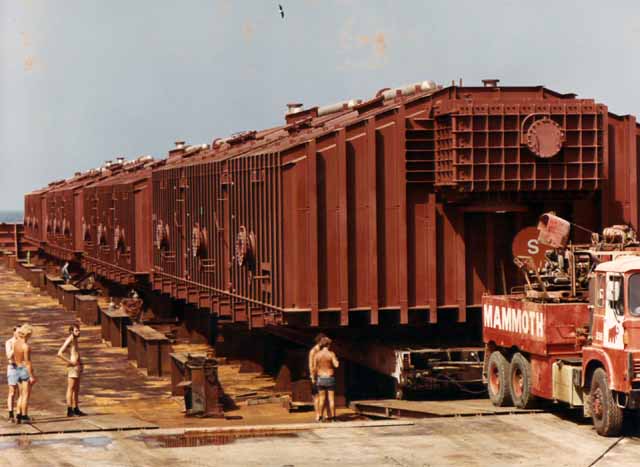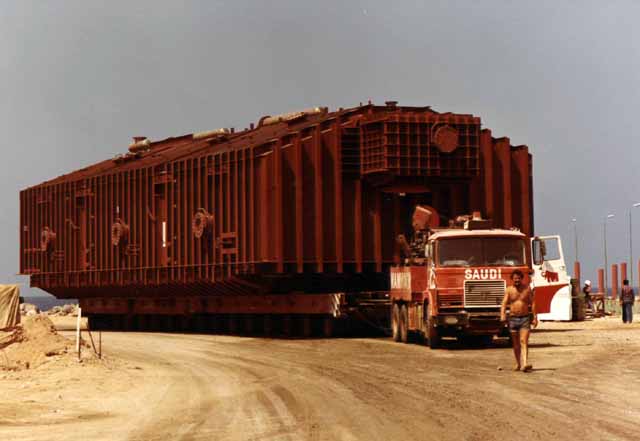 And a new serie from along time ago.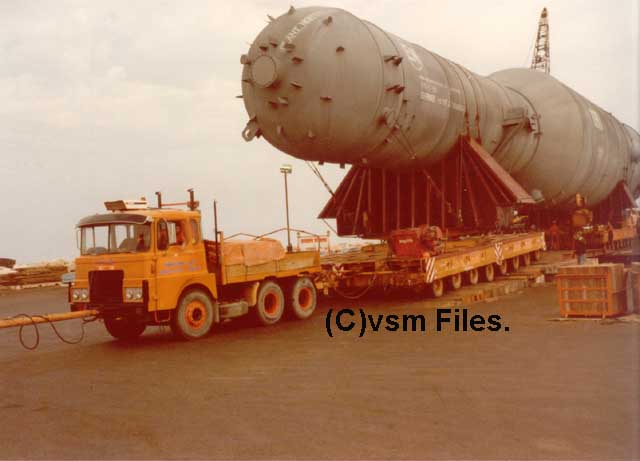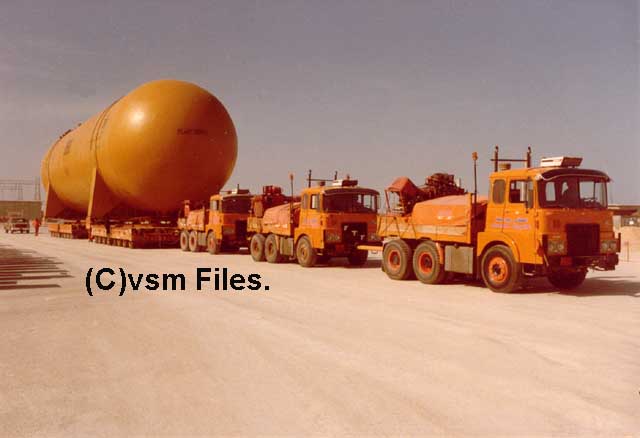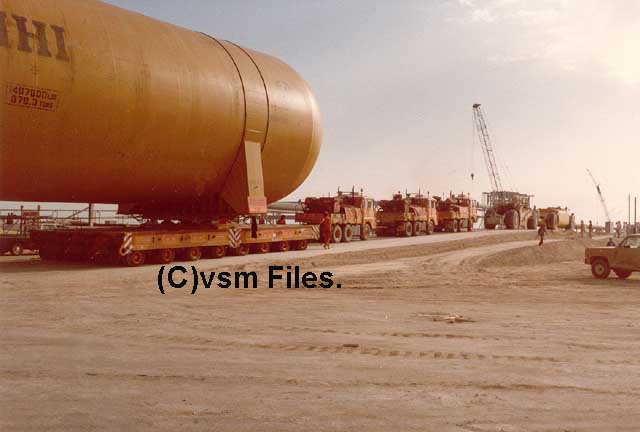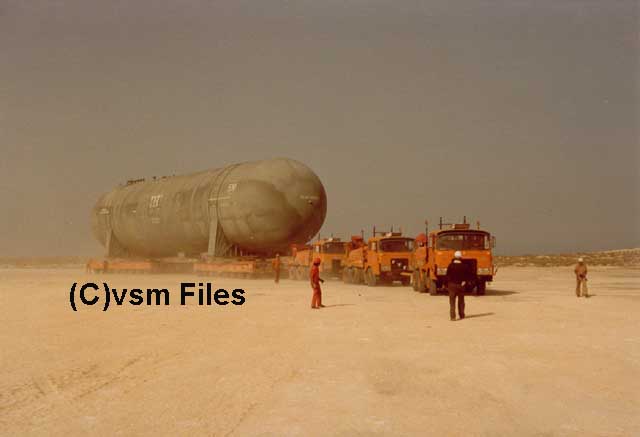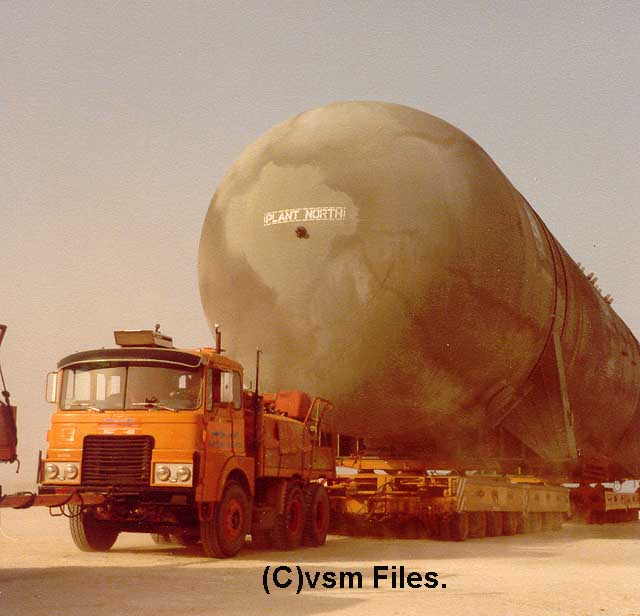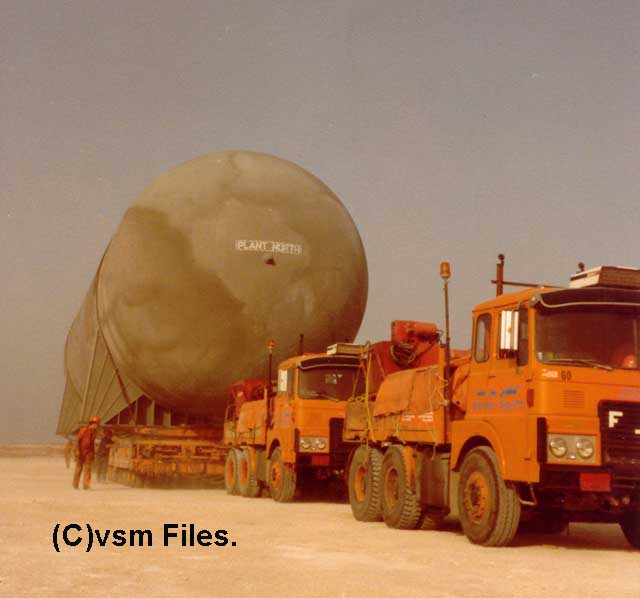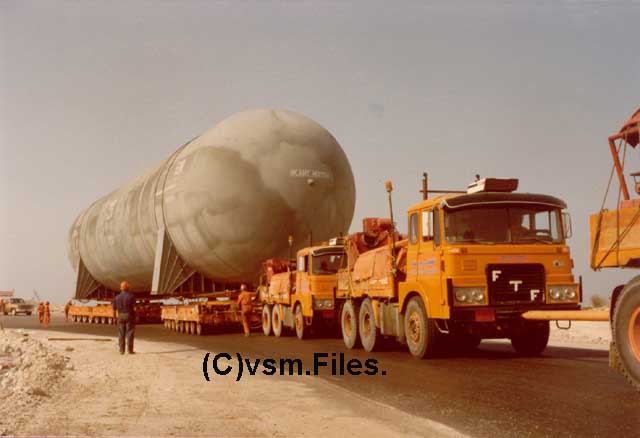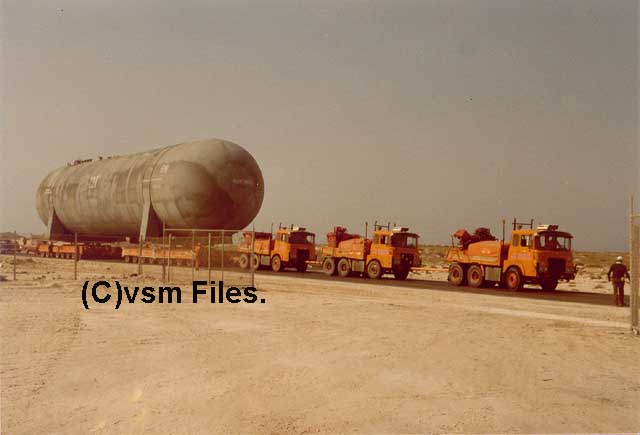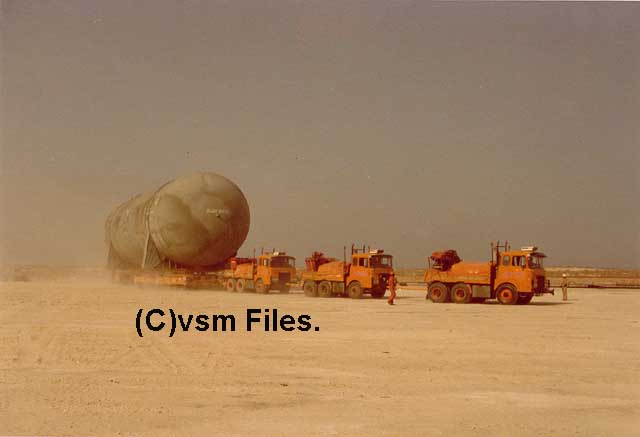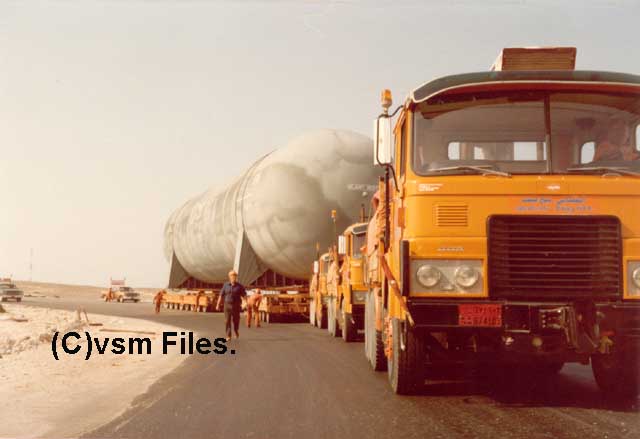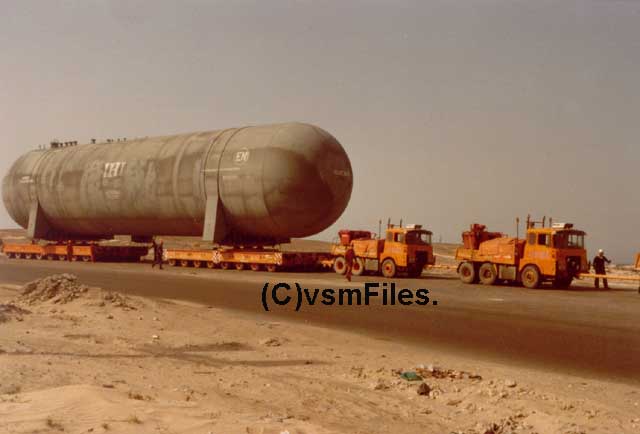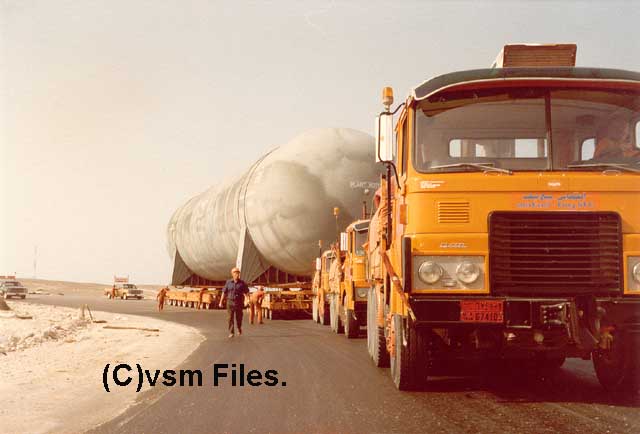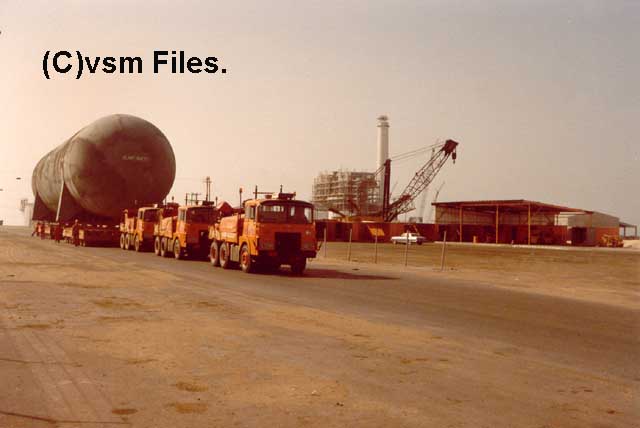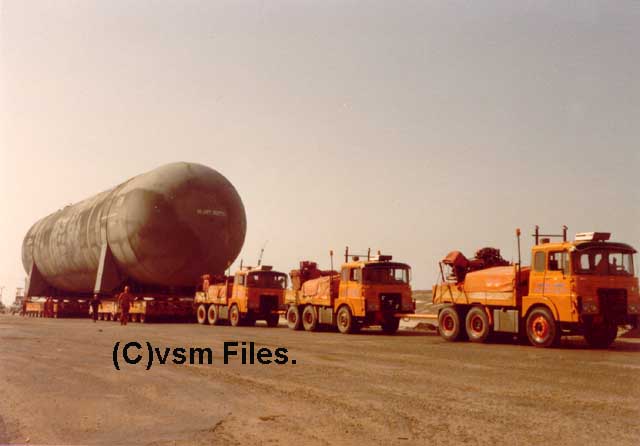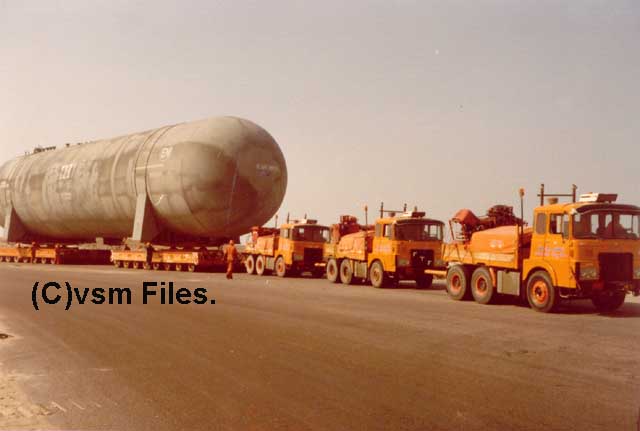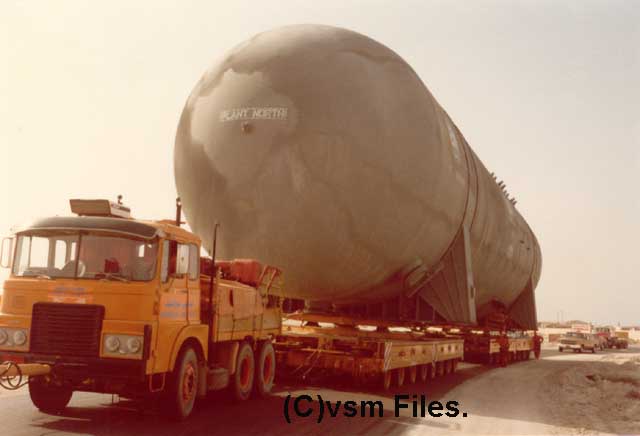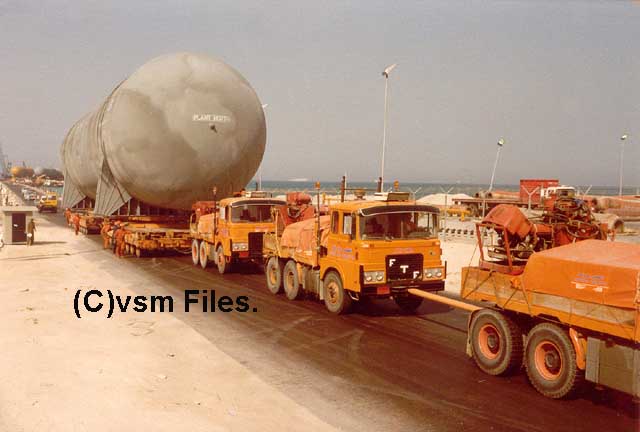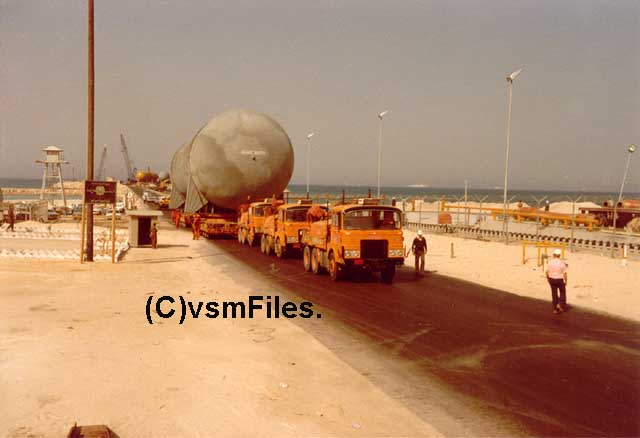 Richt from Colombia.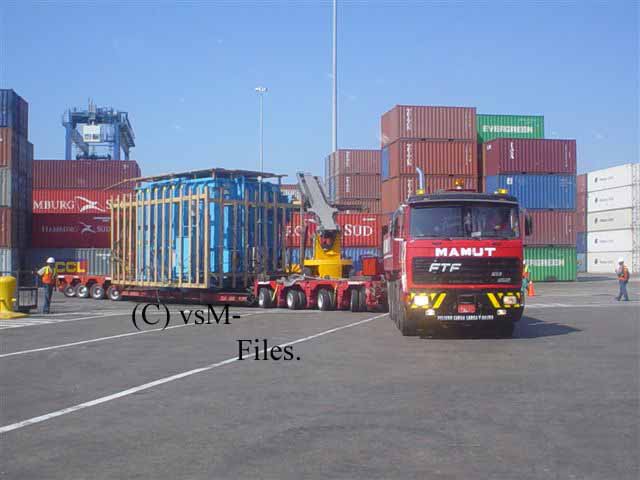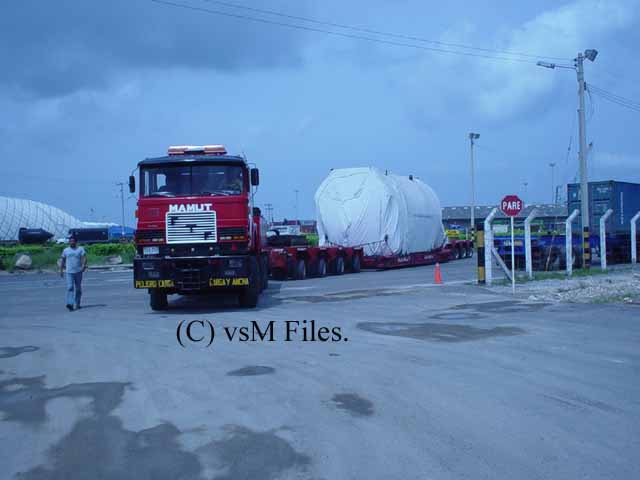 Here old images of the FTF from Jan v Santen.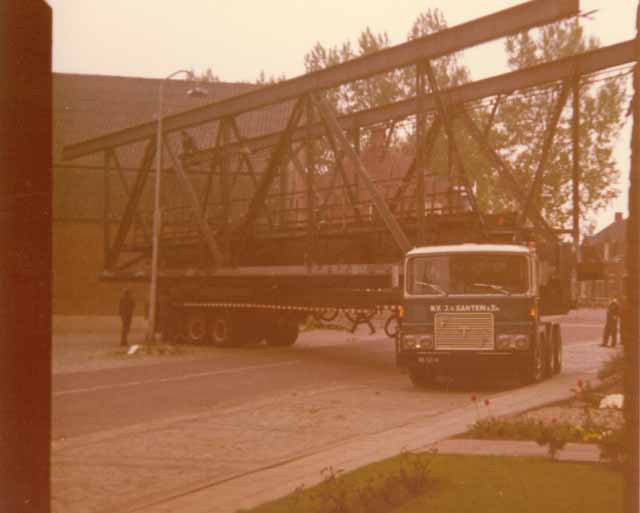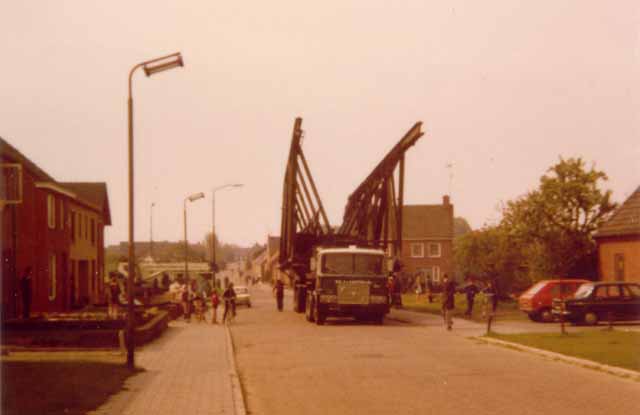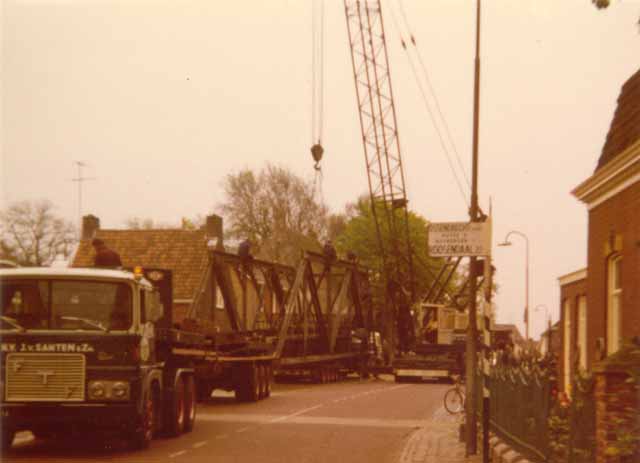 From a old shoebox.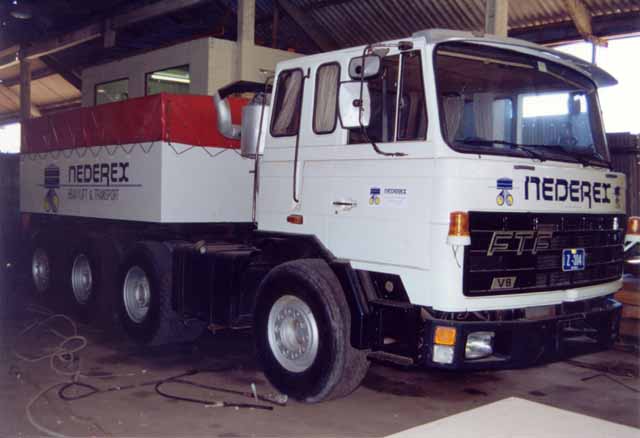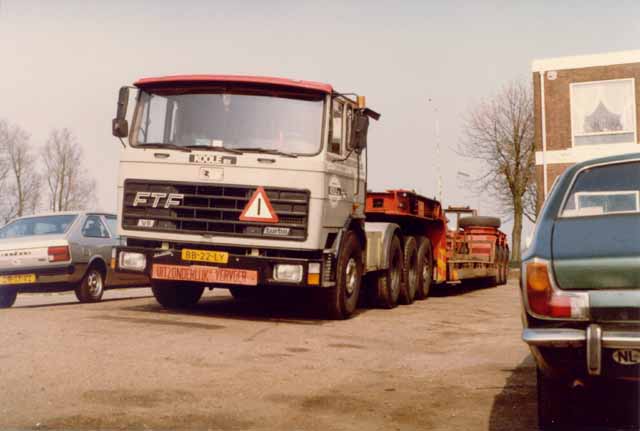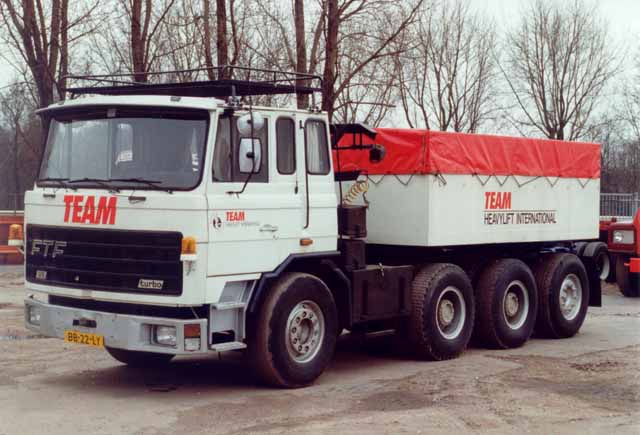 More images from far away.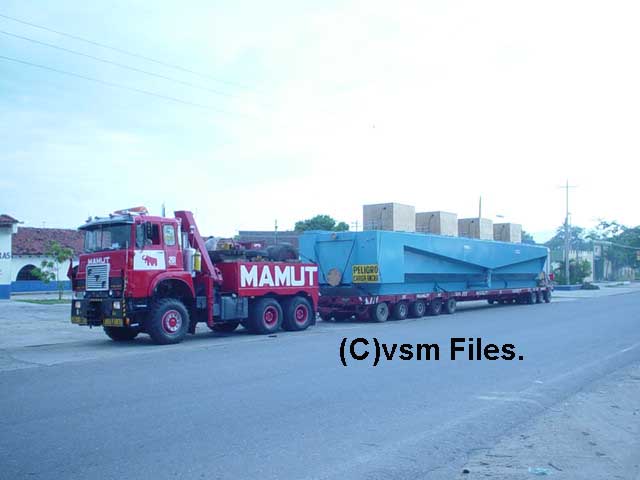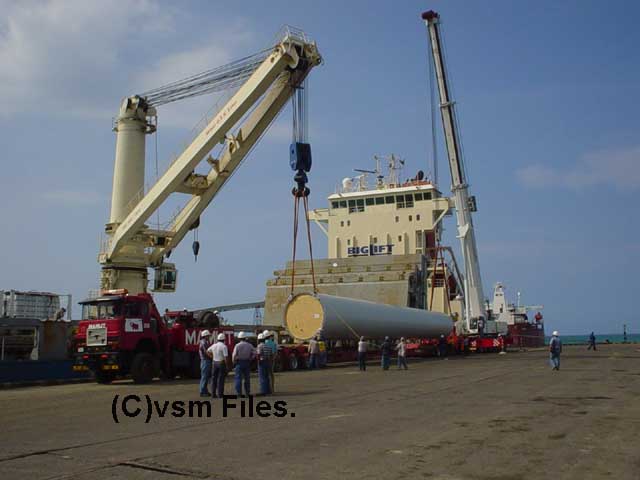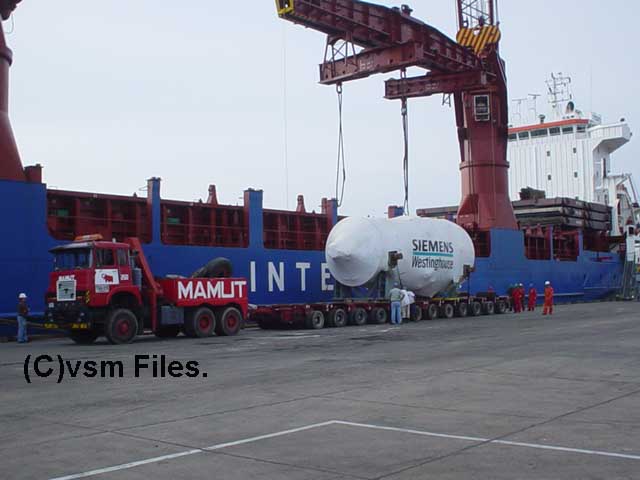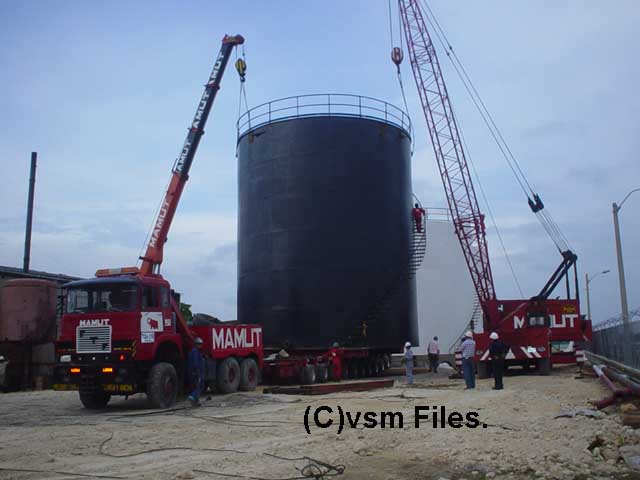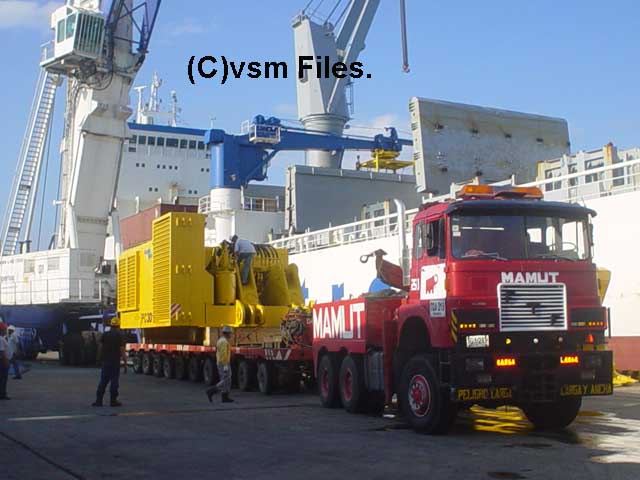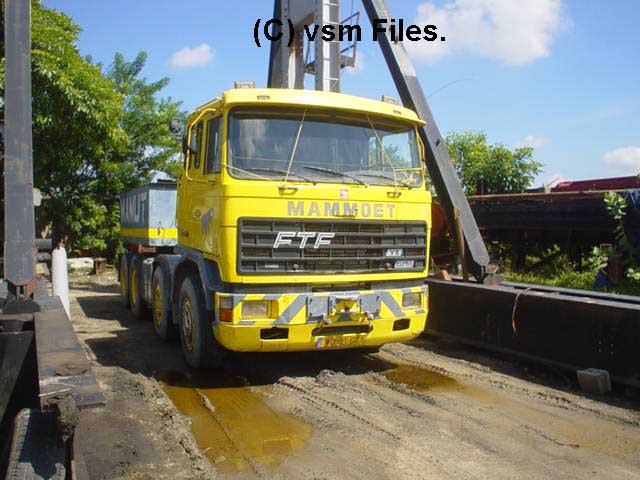 The latest FTF from Holland are from a stop in Venezuela also exported to Colombia.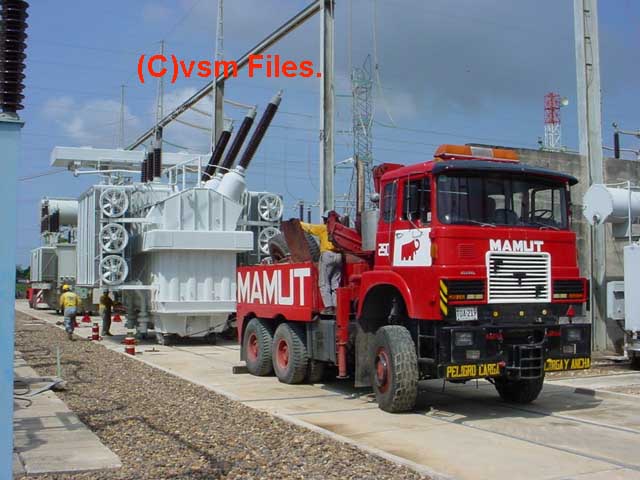 Booth 6 x6 FTF are still at work after more than 25 years.



More than 30 year`s ago, in Saudie Arabia,
3 new FTF truck`s and some lines of Scheuerle trailers Transported a big reactor.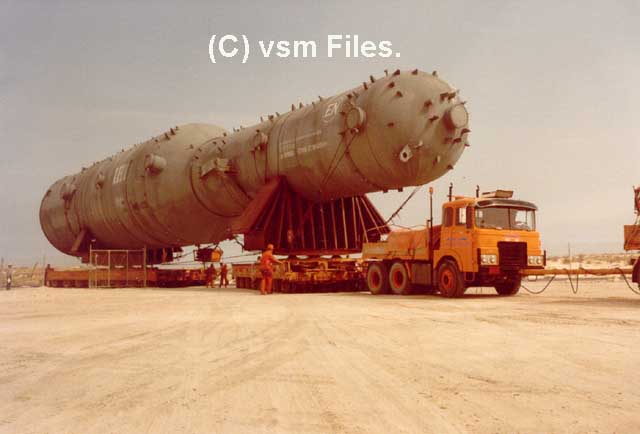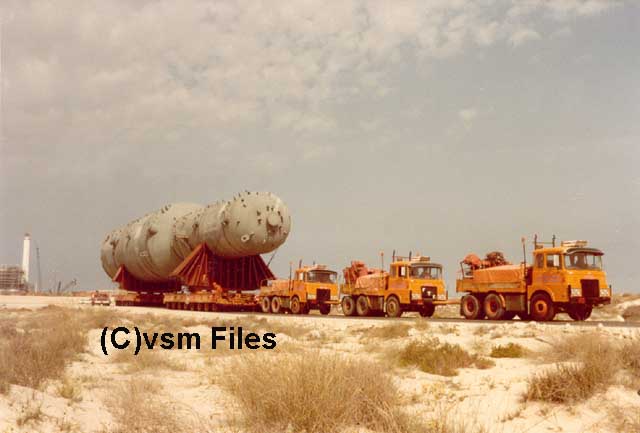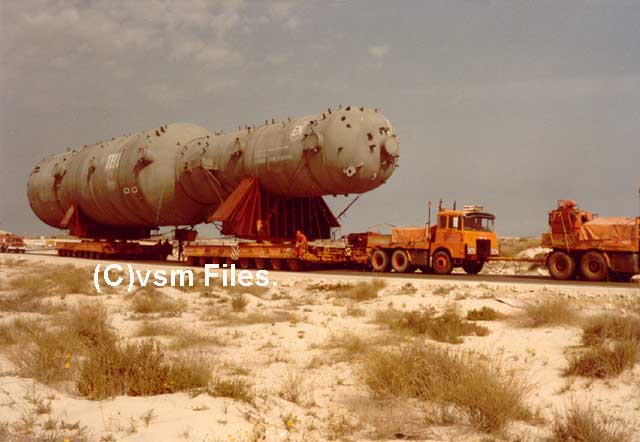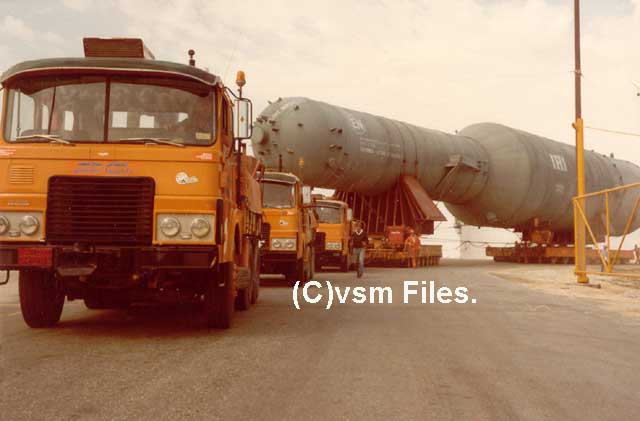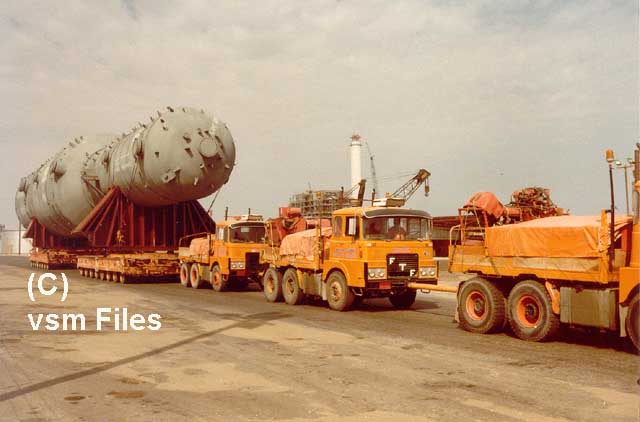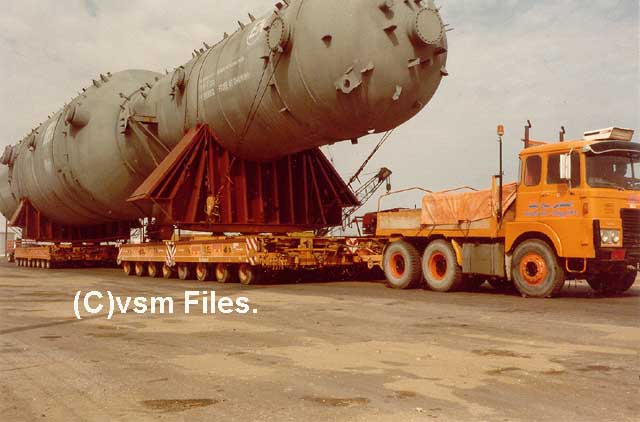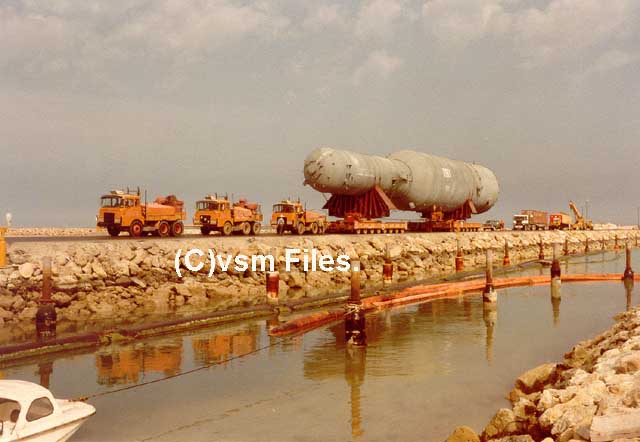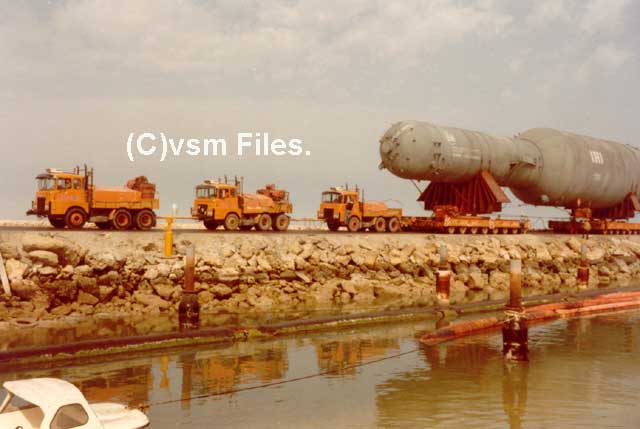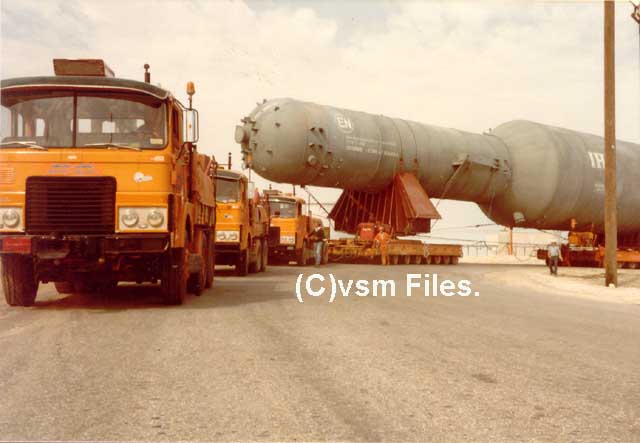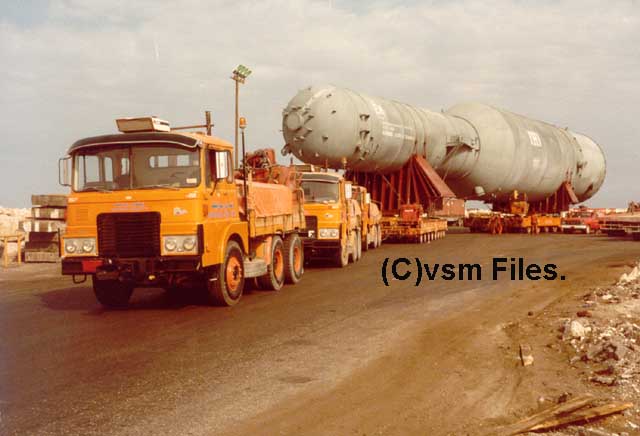 Last saturday the 08-10-05 at the 8 weeks swapmeet of the Namac in Houten NL. Ger Blauw give me old images of a job done more than 21 year ago by old "Mammoet Stoof" in Zaandam/ Oostzaan. 2 times big FTF trucks together with 2 times 8 lines fishbone Scheuerle trailers are used by the transport of 2 hous boats.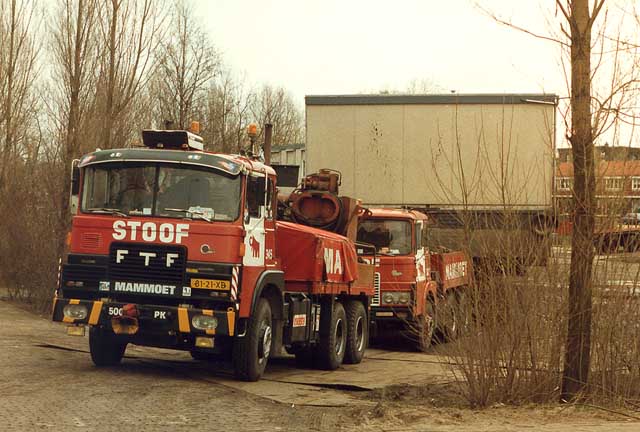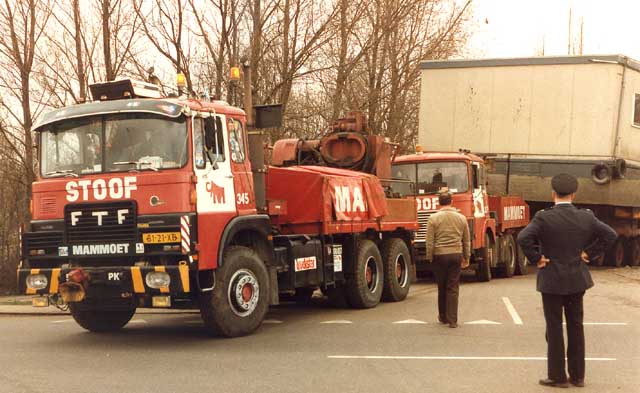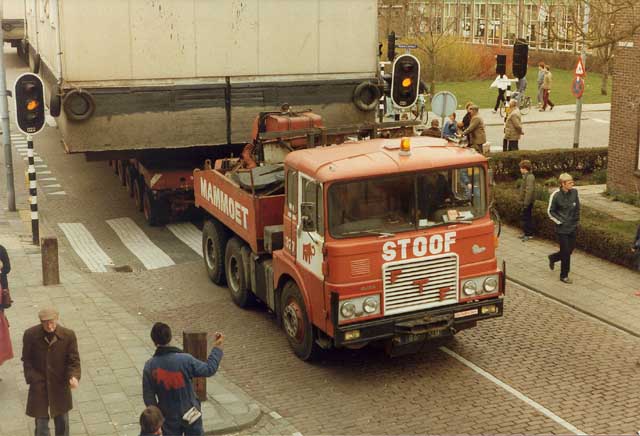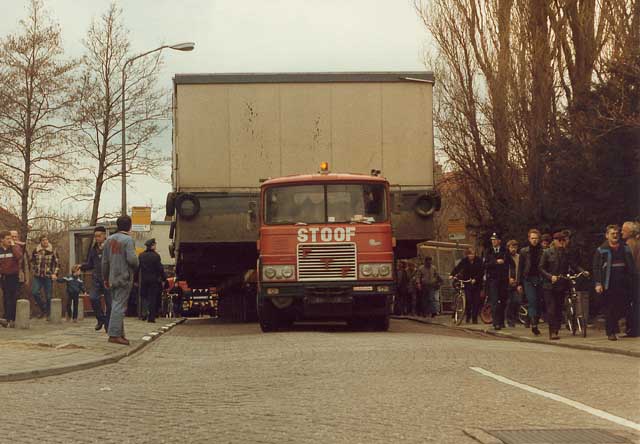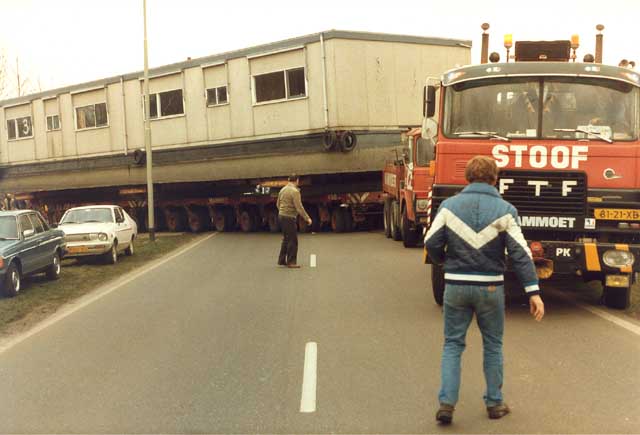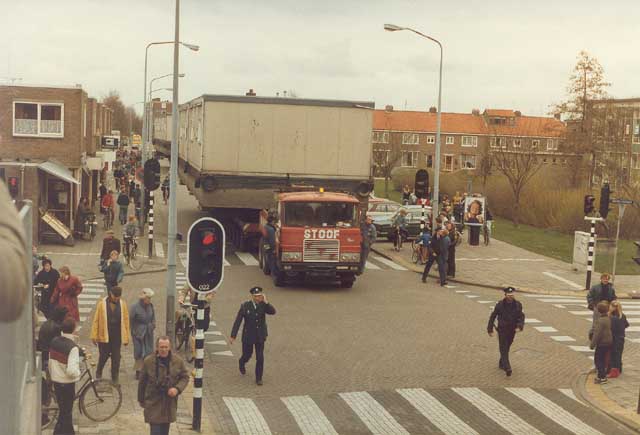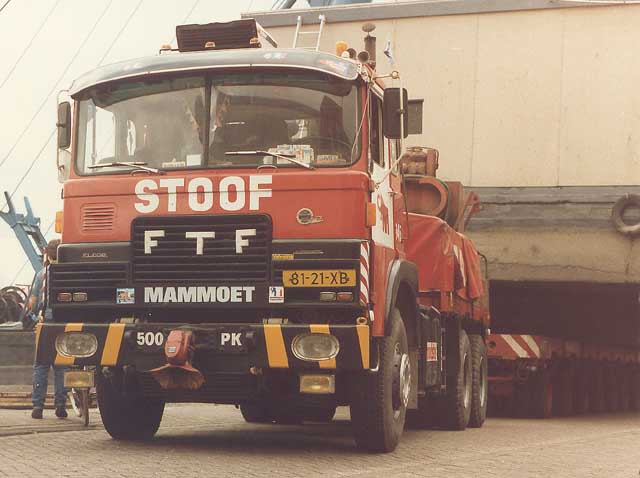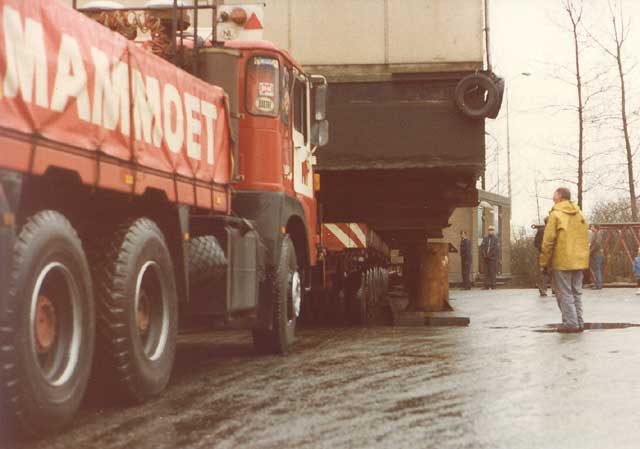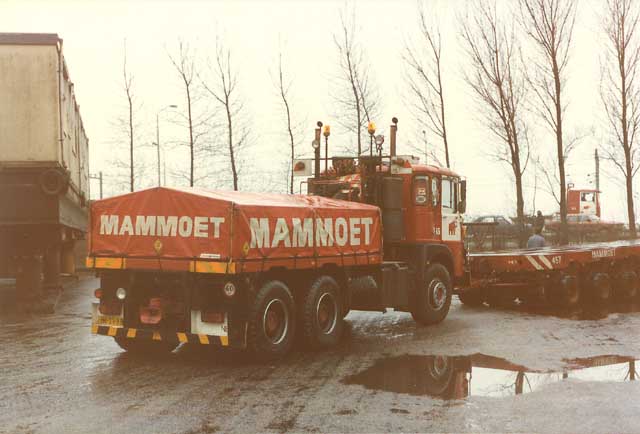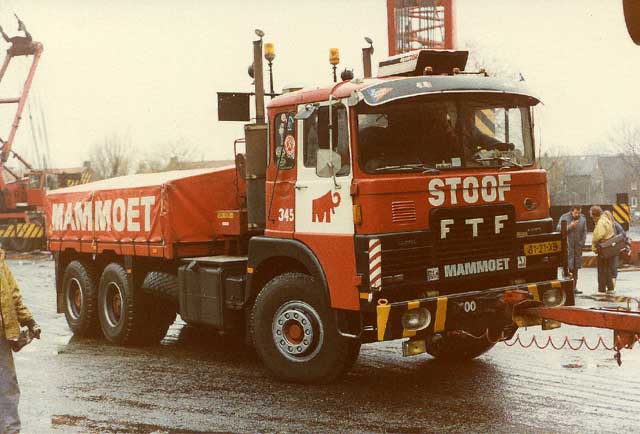 Here one of the FTF from good old company "Doornbos"during one of the first Heavy transport day`s in Utrecht.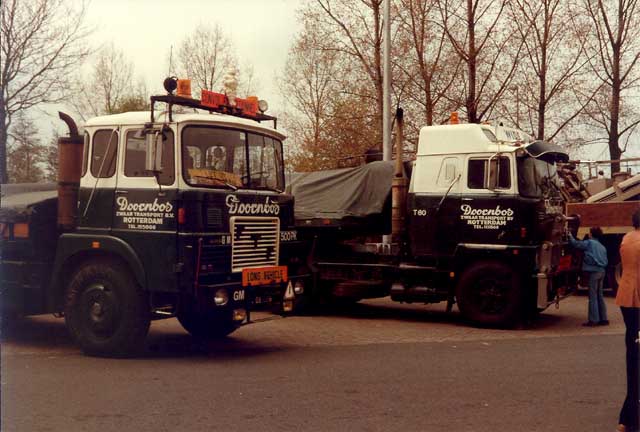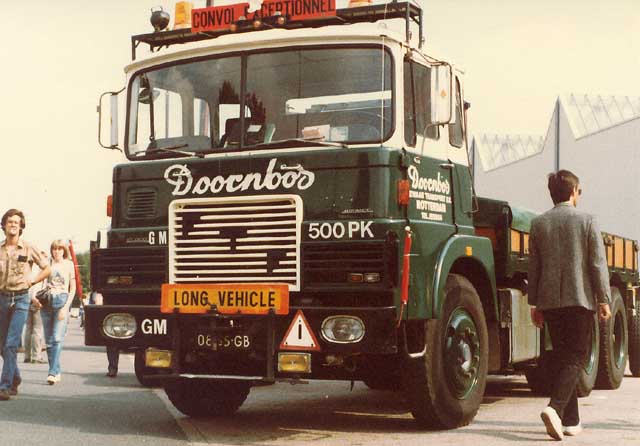 "The old BigLift FTF"
at work by Smit Slikkerveer.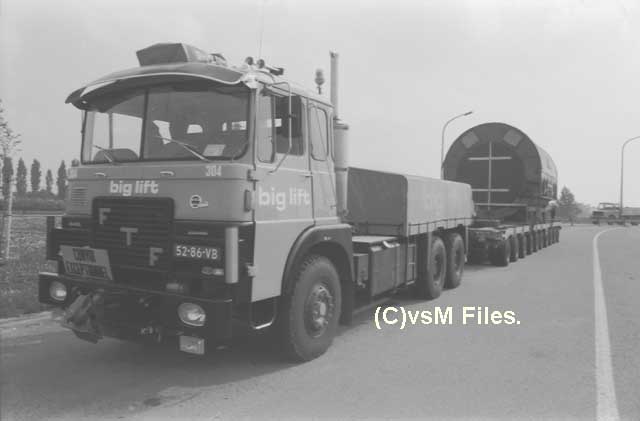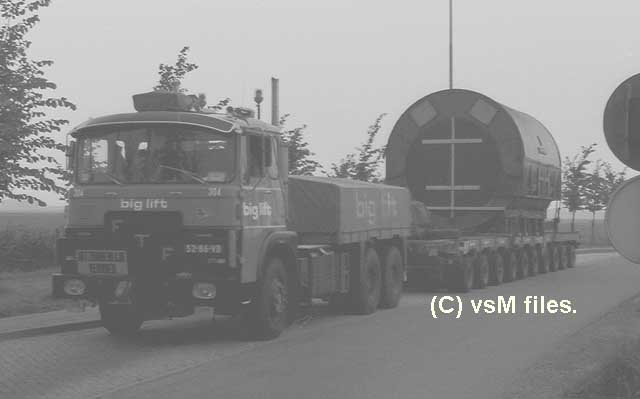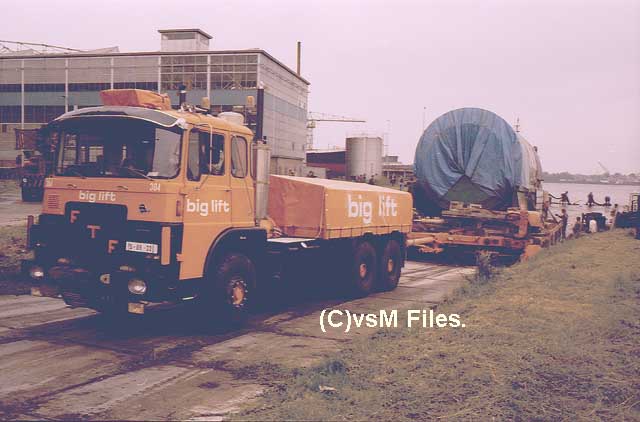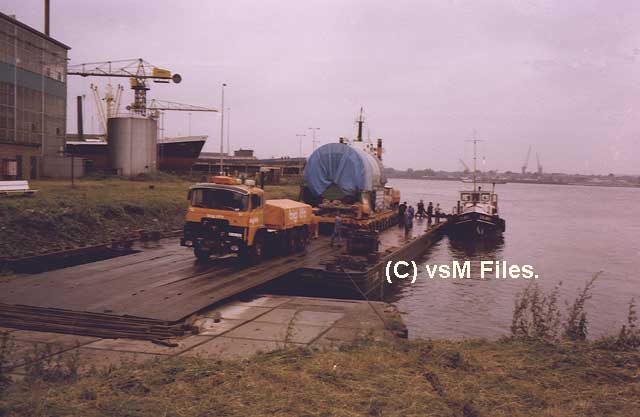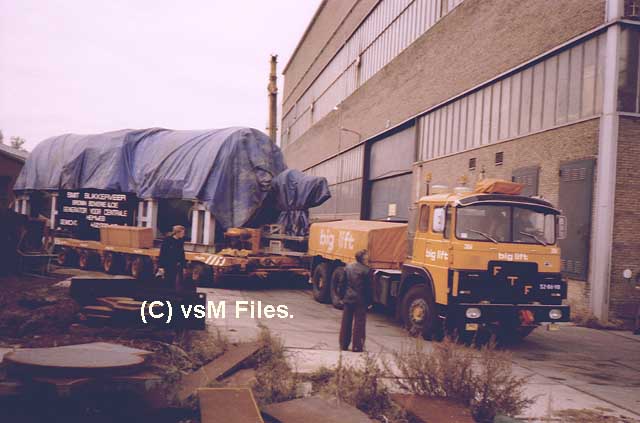 The two only built 6 x 6 FTF unit`s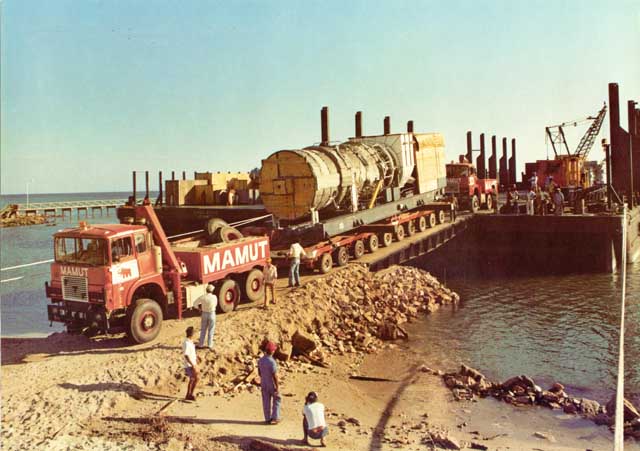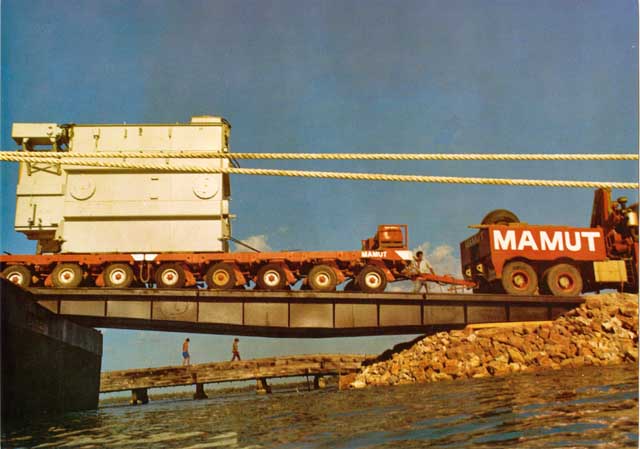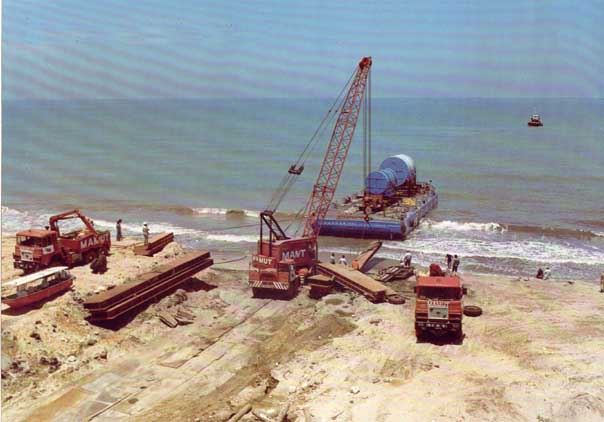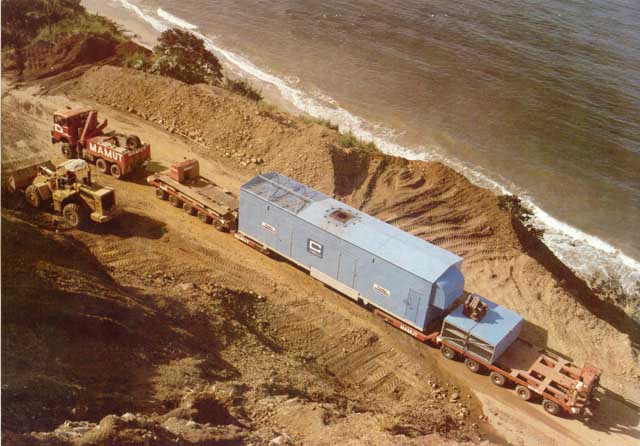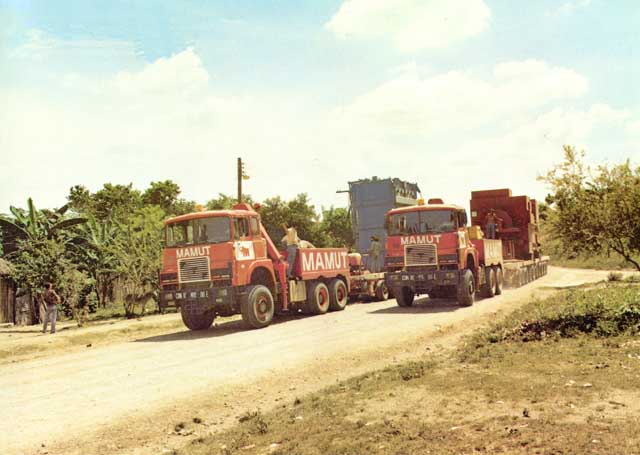 This images are taken a long time ago in Colombia.



The 344 and 345 just before thy go into the ferry for the trip to Saudi more than 25 years ago.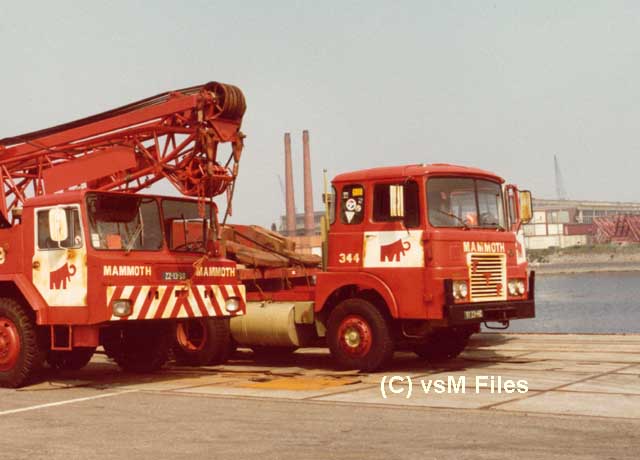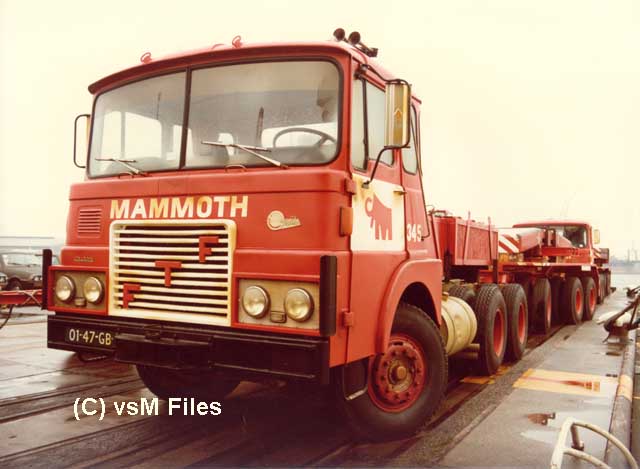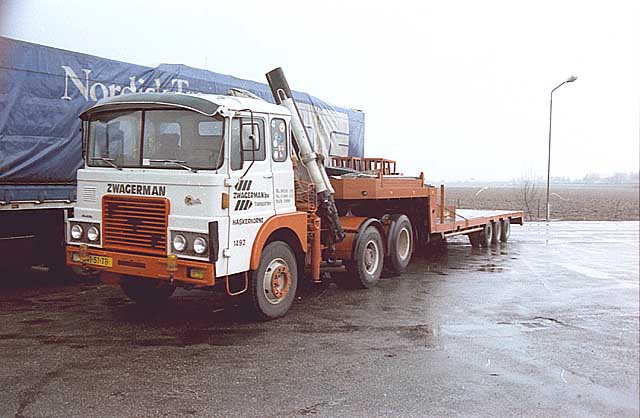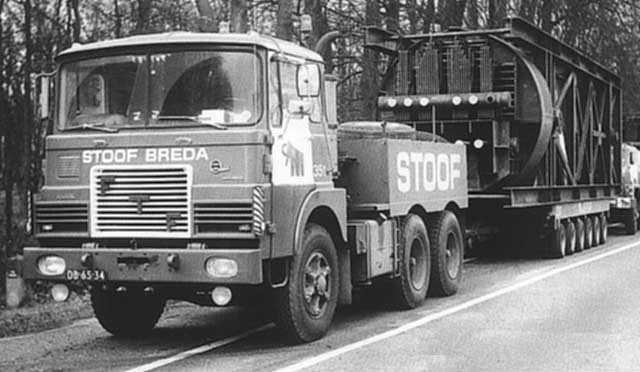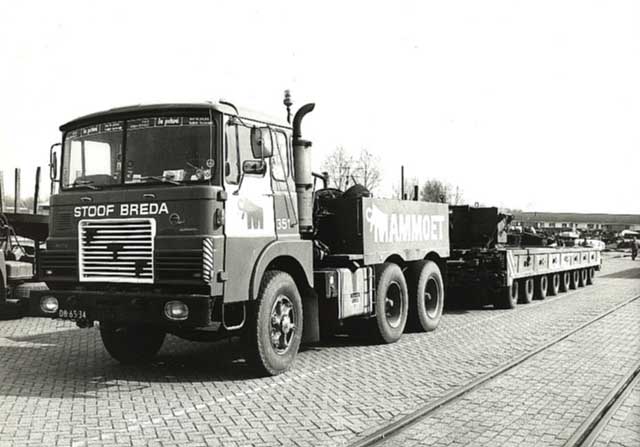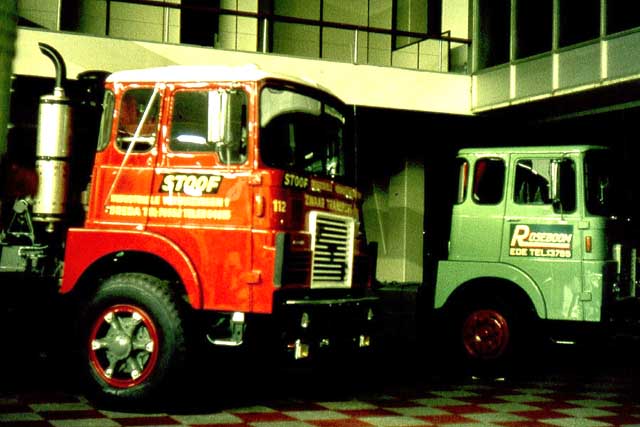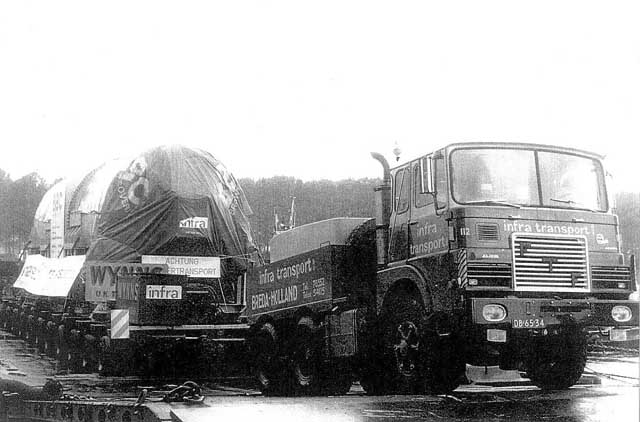 Here the old FTF 351 more than 28 jear ago.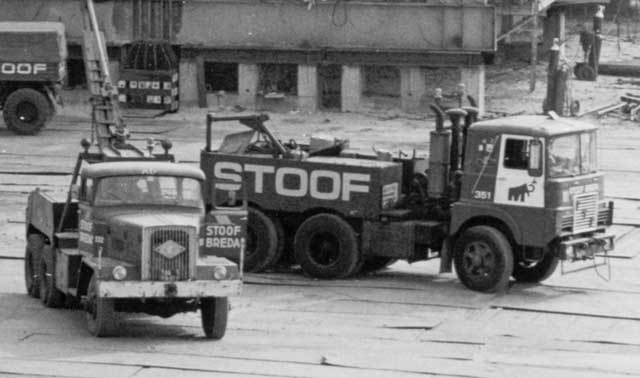 The truck has trilex wheels and has works most of the time around the Persian Gulf.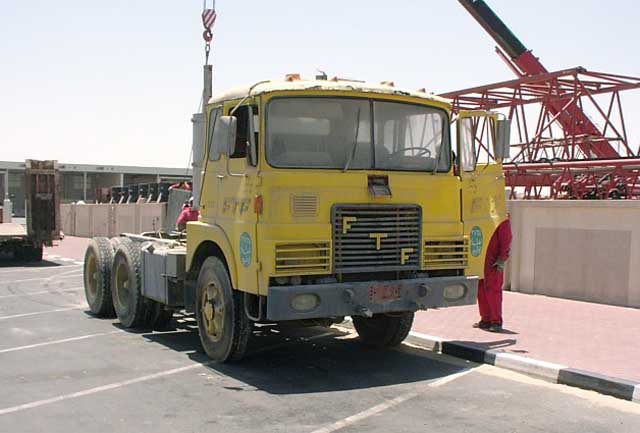 Here the same truck just before his trip back to his homeland.


Today i Found 2 old images from a long time ago, from the beginning in the Far East.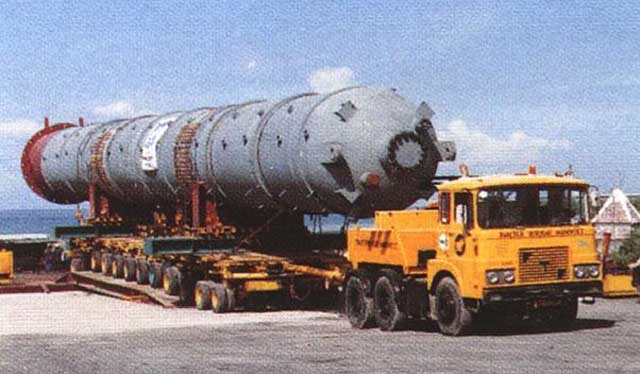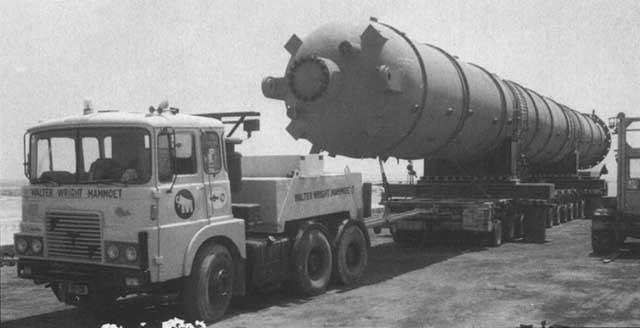 Unit no 358 ???



After looking in one of the old shoe boxes, again some old images.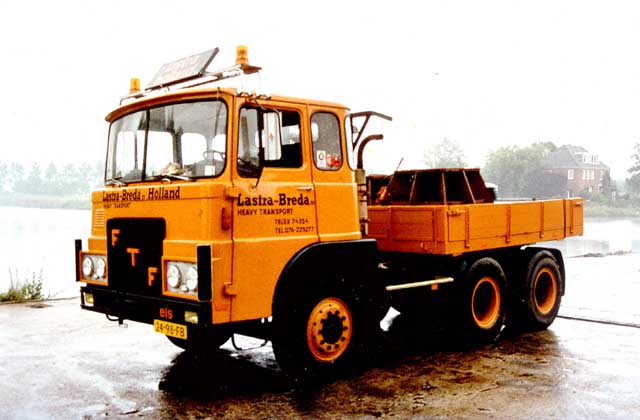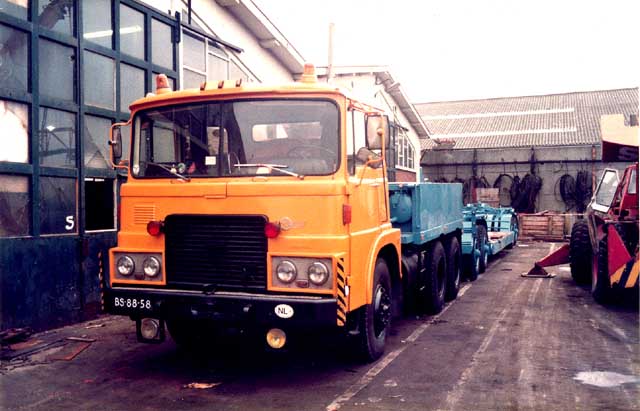 After selling the destination are central Afrika.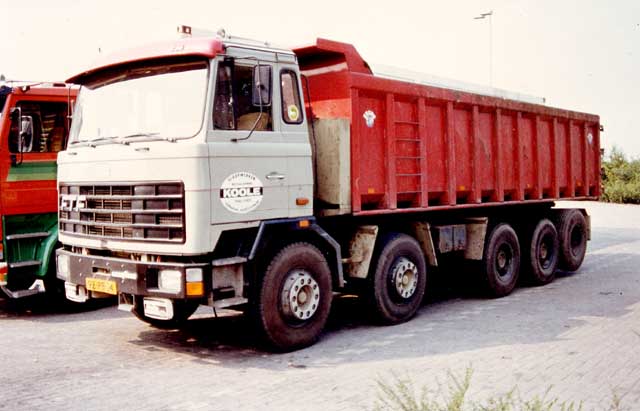 Who now`s the exact owners now or scraped!!!!.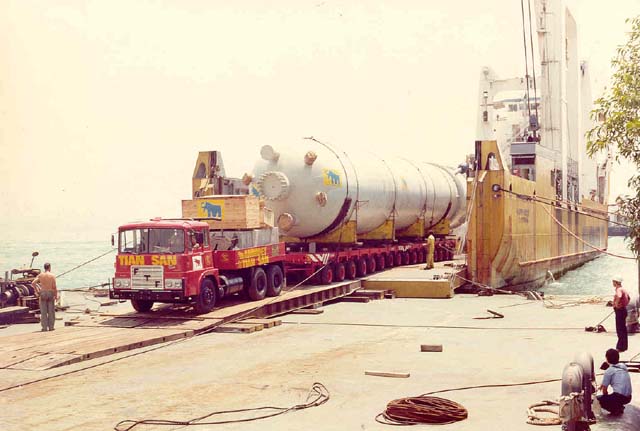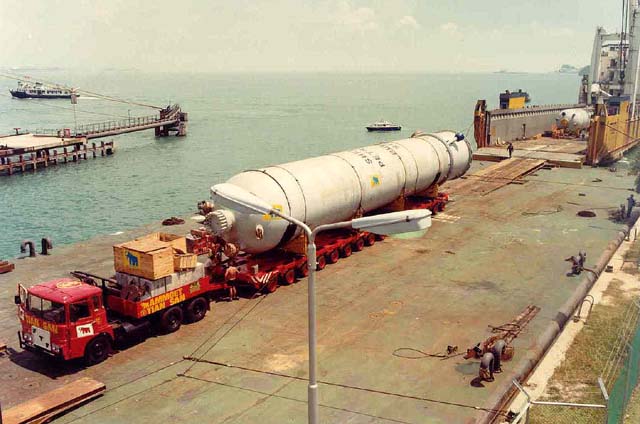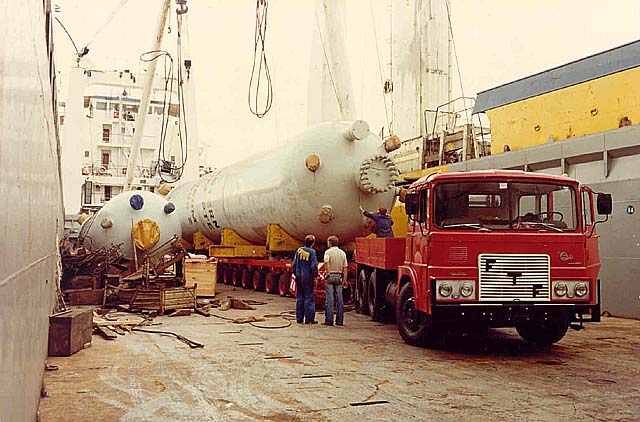 Mammoets first FTF trucks in the "Happy Buccaneer",
On the first job in Indonesia.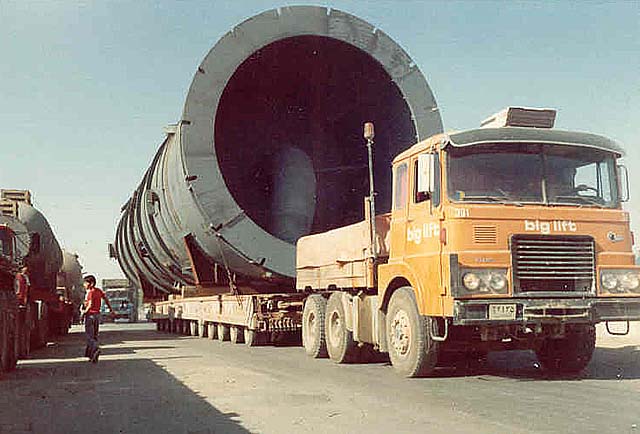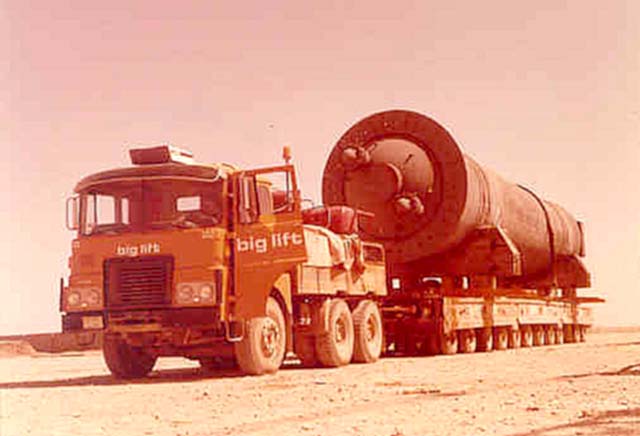 The 321 with Scheuerle module trailer at the jobside in IRAN.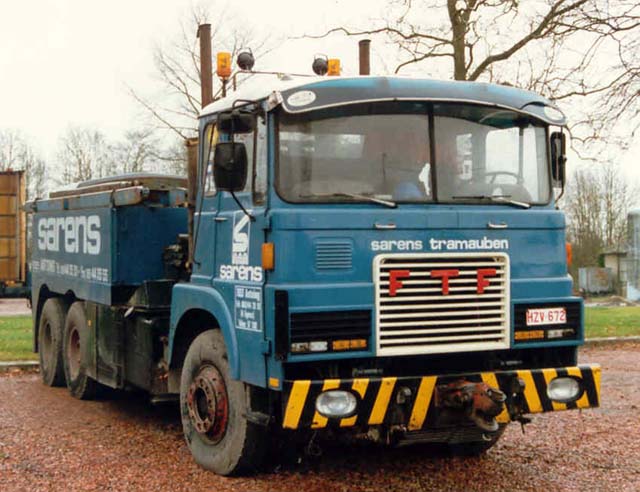 Ex Mammoet unit.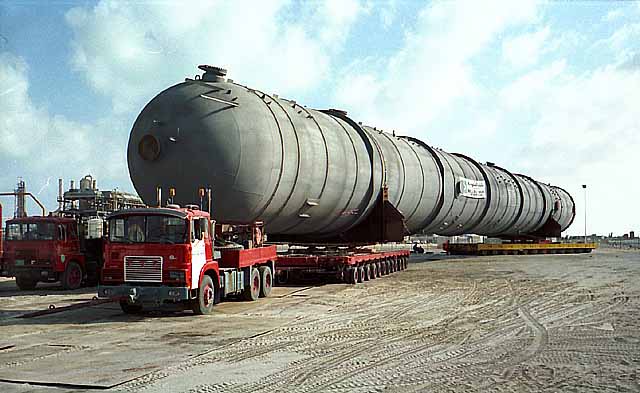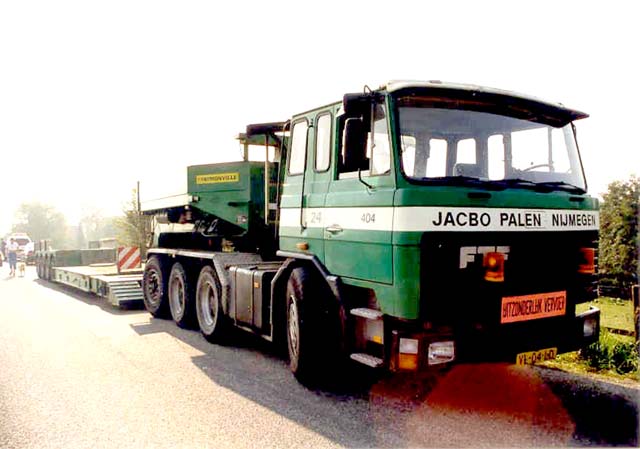 all those images has the (C) vsm Files. except Sarens and Jacbo